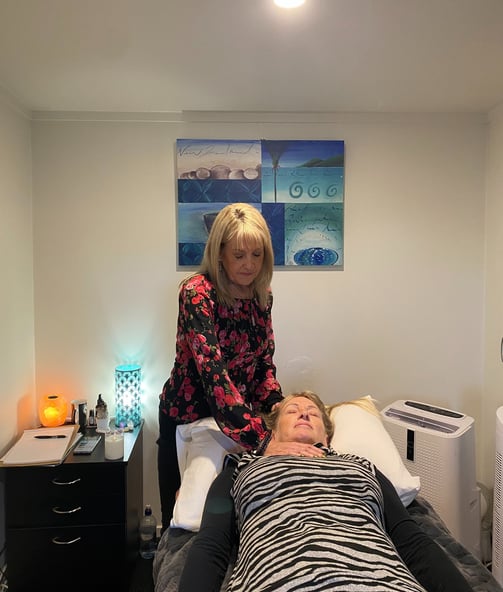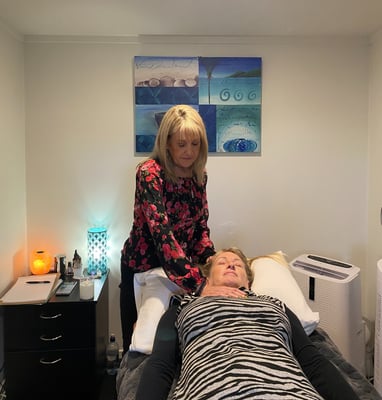 Heal your mind, body, and spirit, restore balance and feel inner peace
I am Jo Boyd, a qualified and certified Reiki Energy Healer Master Practitioner. I also offer Indian Head Massage, Foot and hand Massage.
My healing and spiritual journey started many years ago. I looked into how some stress and trauma over many years of my life was affecting my body, mind, spirit and well-being, and took some steps to heal, grow, and overcome this to enable me to move forward in my life. This involved learning to love and accept myself along with learning to change my thoughts, and receiving many types of healings including Reiki Energy Healing. This encouraged me to look at everything in a different light and change my life in many positive ways. This has enabled me to be able to relate to others on all levels, along with my kind, caring, and compassionate nature.
I went on to manage Osteopath Clinics over a period of nine years, where we had Osteopaths, an acupuncturist and a wonderful Reiki Practitioner. During this time I learned, healed and grew tremendously, which is what led me on the path to becoming a Reiki Practitioner.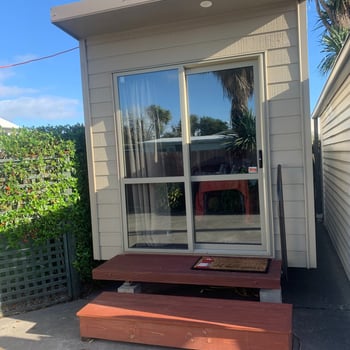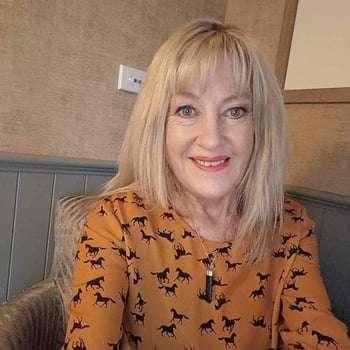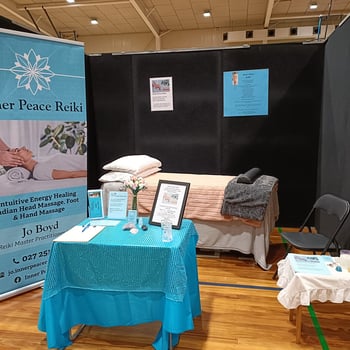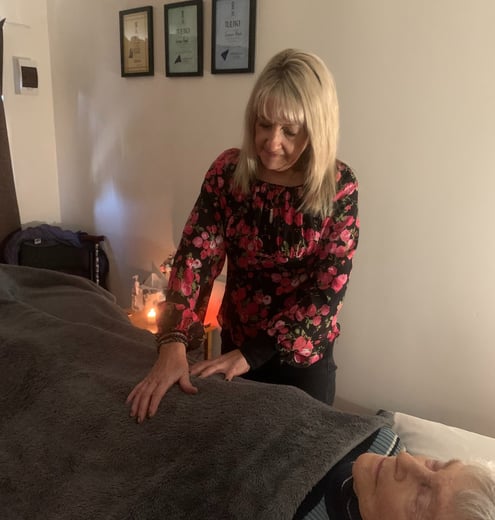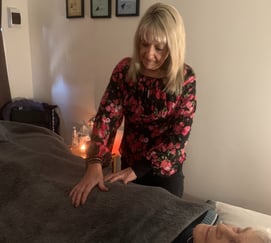 Reiki is a form of alternative healing that originated in Japan in the early 20th century. It is based on the idea that there is a universal life force energy that flows through all living things and that this energy can be harnessed to promote healing, relaxation, and balance in the body, mind, and spirit. Hands are used to channel this energy into the recipient's body, helping to clear blockages, release tension, and stimulate the body's natural healing processes. The practice of Reiki is often used to address a wide range of physical, emotional, and spiritual ailments.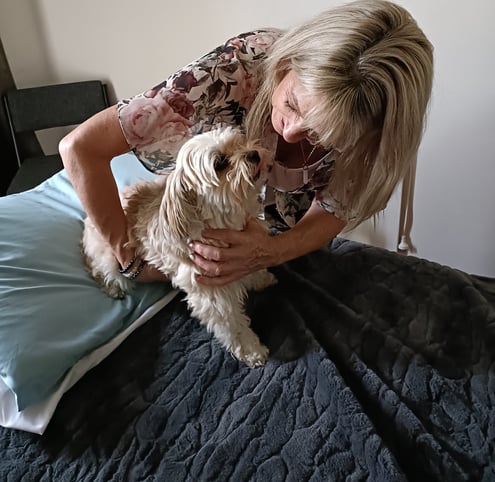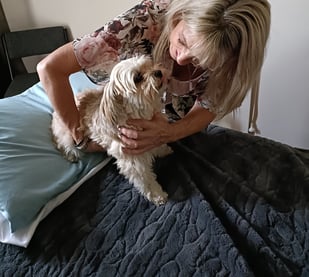 Reiki Energy Healing on Animals
Reiki energy healing is a holistic practice that can also be used to benefit animals. It involves the use of energy to promote healing and balance within the body. When applied to animals, Reiki can help reduce stress and anxiety, relieve pain, accelerate healing, and improve overall well-being. It can be used alongside traditional veterinary care as a complementary therapy to enhance the animal's healing process. Many animal lovers have found Reiki healing to be a gentle and effective way to support their furry friend's health and happiness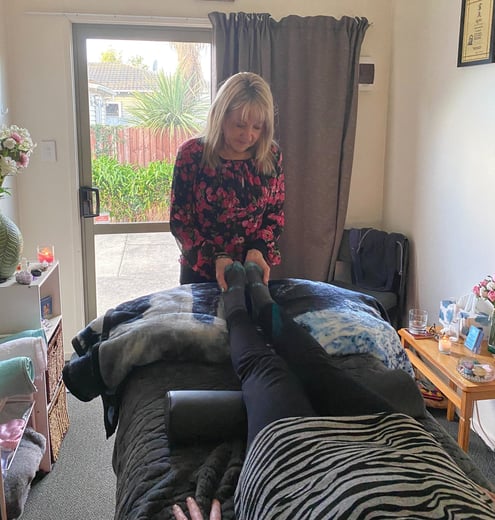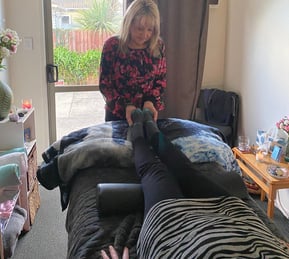 Foot and hand massage is a type of therapeutic massage that focuses specifically on the hands and feet. It involves applying pressure and gentle manipulation to the muscles and joints in these areas to promote relaxation and stimulate circulation. Hand and foot massage is often used as a complementary therapy to address a variety of health issues, including stress, anxiety, and pain.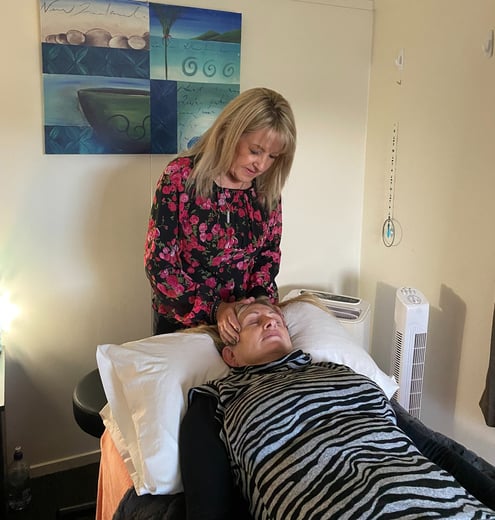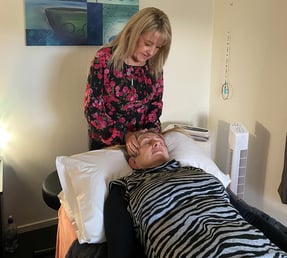 Indian head massage is a traditional form of massage that originated in India thousands of years ago. It is a holistic treatment that focuses on the head, face, neck, and shoulders and involves a combination of gentle massage techniques to promote relaxation and balance in the body. Indian head massage is often used to address a range of physical and emotional issues, including stress, anxiety, headaches, and neck and shoulder pain.
To make a booking for one of my services please use the contact information shown below. Thank you, look forward to seeing you.
For more information on my offers, please contact me so I can tell you about the different offers and when they can be applied to your sessions.
Here's What Our Customers Say...
"For the first time in my life; I received a reiki massage from Jo Boyd of Inner Peace Reiki. Since my stroke several months ago, my arm is now able to move more freely and a sense of peaceful calmness and would highly recommend trying this wonderful experience. Well worth it!."
- Tracey
"Such an amazing experience. I arrive, lie on the bed and just zone out for an hour while Jo heals me and then massages my feet and head. It's my special time to heal and relax. I leave feeling so positive and relaxed and I have a true feeling of Inner Peace. Jo is so caring and gentle and loves her work. I always feel comfortable while on the bed and Jo ensures that I am warm enough or not too warm. Just love the background music too. I don't hesitate to recommend Inner Peace Reiki to anyone needing healing of the mind or pain or for just a good old chillax. Can't wait for my next appointment."
- Avril
"I had a lovely Reiki session with Jo recently. I felt much lighter, with more clarity and a feeling of calmness that has stayed with me. Thanks, Jo."
- Jayne